South Valley Chamber Shark Tank Empowers Young Entrepreneurs!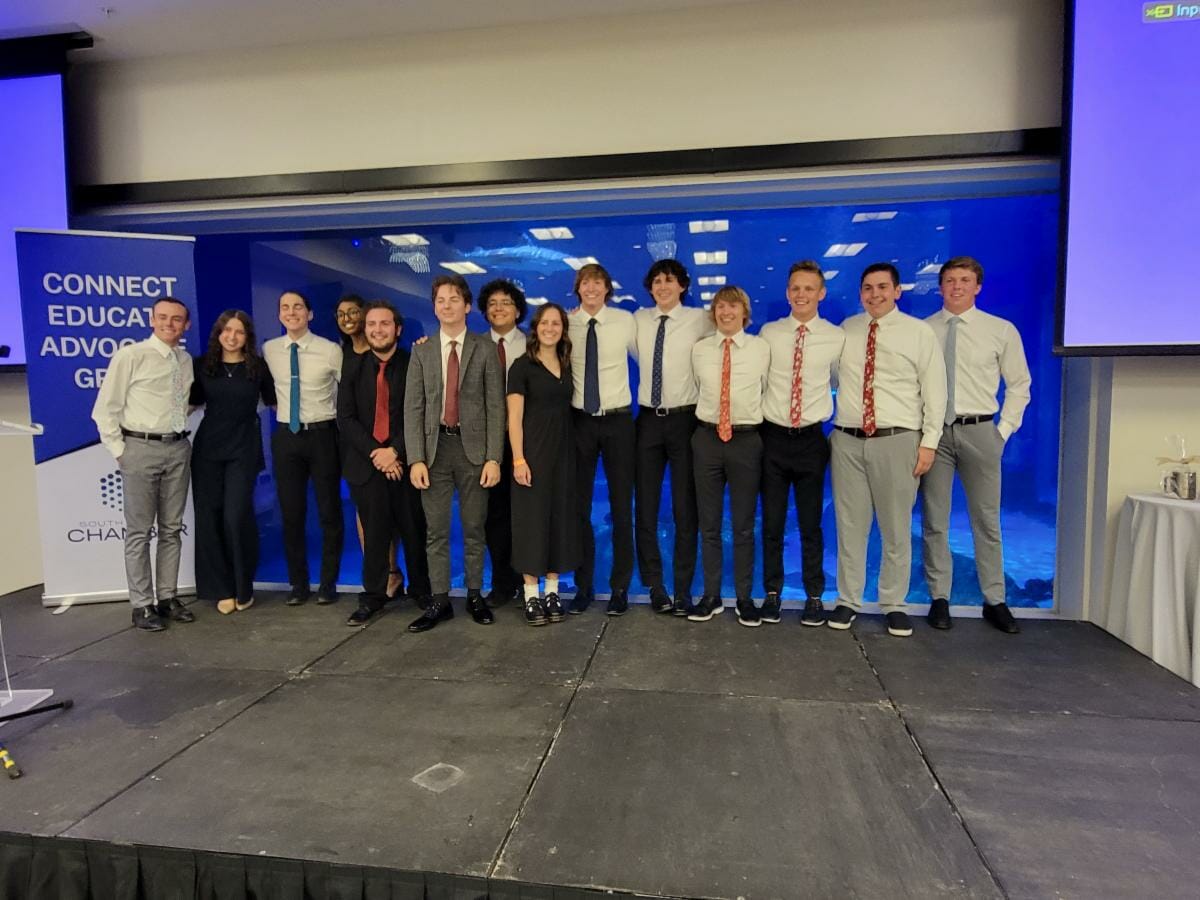 Last week we honored our Jr. Women In Business Graduates and this week we honored another group of incredible young leaders... our South Valley Chamber Shark Tank Contestants!
Each year, we invite the winners of high school business competitions across the state to compete in South Valley Sharktank and this year's competitors did not disappoint! From providing letterman jackets to disadvantaged students to artificial intelligence generated recipes, these students inspired our judges!
We're pleased to congratulate our winners!
1st PLace - Therma (Maelynn Fidler, Isaac Horton, & Joshua Lee)
2nd PLace - Inixiate (Aditi Vandanapu)
3rd Place - Get Out (Rowan Hancock, Ty Mason, & Evan Powell)
Thank you to our other contestants: Apex Go Karting, Webfork, Lettermans of Love, and Gainz.
Thank you to our talented judges:
Beth Colosimo (Salt Lake Community College), David Edmunds (Salt Mine), Brandon Fugal (Colliers), Judy Cullen (Visit Salt Lake) and Jen Silvester (Silvester & Co.)
A special thank you to our incredible sponsors: Doman Innovation Studios and Mark & Kathie Miller for their generous support.
Thank you to Loveland Living Planet Aquarium, ICON Culinary, and Cookie Advantage for the amazing space, great food, and fun gifts for our judging panel.