Event Recap: NBA Legend Thurl Bailey Teaches Leadership and Teamwork!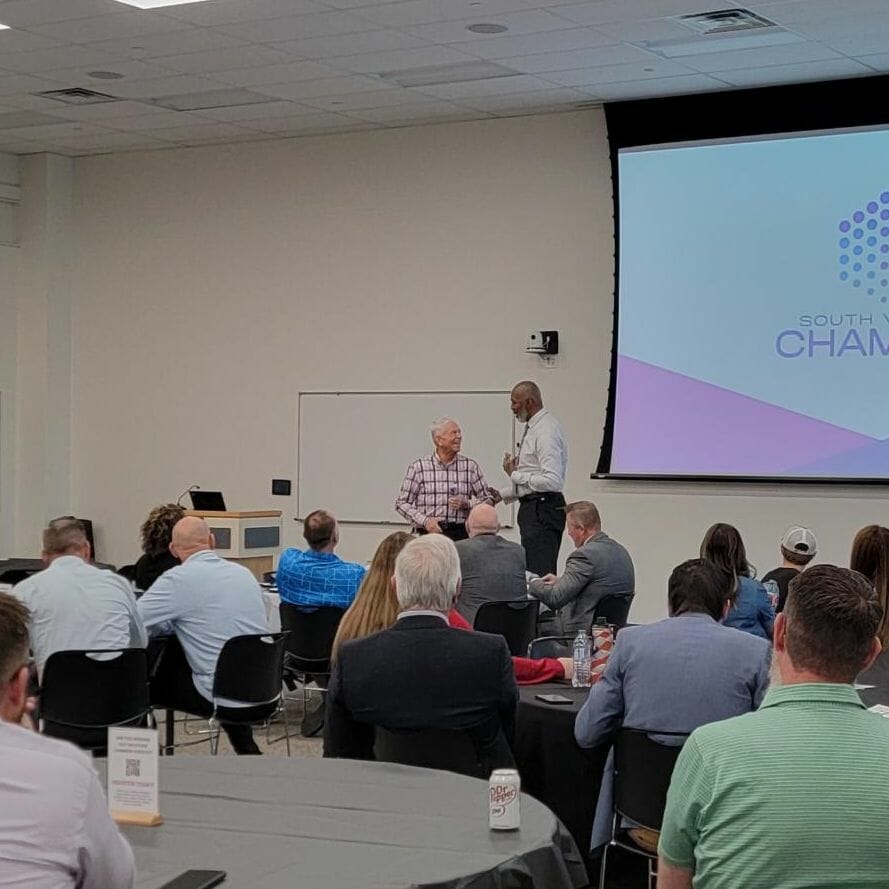 You can't underestimate the importance of clarity of purpose, preparation, and effective communication while building a team. These are essential for leaders who are looking to build effective, high-performing and committed teams.
NBA Legend, Thurl Bailey, has built his fair share of high-performing teams... both on the court and off. Bailey is not only one of the most recognized Utah Jazz players, but is a successful entrepreneur, businessman and speaker. Twice Bailey has led teams from far behind to win national championships. His courtesy and integrity both on and off the court, along with his strong sense of community have led to numerous civic recognitions, along with the nickname "NBA's Mr. Nice Guy."
In addition to leaders holding high ethical standards, honesty and integrity, Bailey taught chamber members about the importance of taking risks, being committed to your business and team, and having unprecedented follow-through. He taught that opportunities will present themselves when we least expect it. Be ready to jump on those opportunities when they arise. Some will be monument wins and others will be painful losses, but each opportunity will teach us invaluable lessons that will shape us into authentic, powerful leaders.
Did you miss this Let's Do Lunch? If so, be sure to check the 
CHAMBER EVENT CALENDAR 
for all of our upcoming events! We hope to see you soon!