Don Willie Named Chief Operating Officer & Vice President of Marketing for South Valley Chamber of Commerce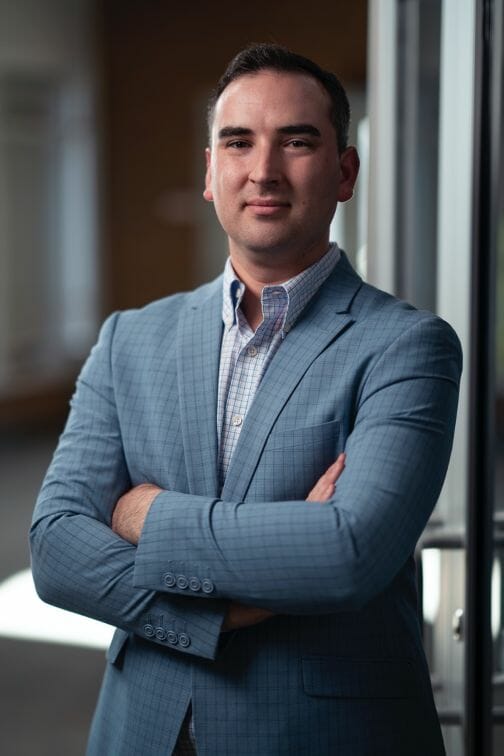 Sandy, UT – April 27, 2022 – Today the South Valley Chamber of Commerce announced Don Willie as the new Chief Operating Officer (COO) & Vice President of Marketing for the organization.  Don comes to the chamber with a wealth of chamber experience as he was most recently the President and CEO of the St George Area Chamber of Commerce. Besides his chamber experience Don was the Founding Executive Director of Atwood Innovation Plaza at Dixie State University and prior to that worked as the Managing Director of the World Trade Center of Utah.
"At the South Valley Chamber, our mission is to Connect, Educate, Advocate and Grow the businesses in our region. It is a dynamic time for the south valley area and adding Don to our team will help us stay fresh and relevant for the business community", said Jay Francis, President & CEO of the South Valley Chamber.  Francis continued, "It is not often when hiring someone that they can hit the ground running from day one.  Don has a proven track record and having him join us will give the chamber an instant lift because he is already well connected knows the market and knows the role and mission of a chambers".
During COVID the South Valley Chamber was active in connecting businesses to resources for PPP loans and PPE for their employees and customers. While having to operate differently, the chamber never slowed down, in fact in the last 18 month they have added two new small business education initiatives and became proficient in connecting and educating via virtual means. The South Valley Chamber has created new committees that have added strength and resources to their efforts.
"I'm incredibly humbled to join the South Valley Chamber of Commerce during a period of unprecedented growth. I have been impressed with the progress and impact generated by this chamber under Jay's leadership and the leadership of the board," said Don Willie. "I look forward to supporting and championing chamber members while working with community leaders to elevate the south valley economy."
Rob Brough, Chairman of the South Valley Chamber, said, "the growth and sustainability that we have obtained over the last 18 months under the leadership of Jay Francis has been wonderful and we feel that adding Don's experience and knowledge to the chamber team will only help us to grow and provide the tools businesses, especially our small businesses, need to develop, grow and succeed. Having Don join Jay is one of those opportunities that just doesn't come along very often".
Don also served as the National Service Program Manager and Americorps Director from 2013 – 2015 and as the Policy Analyst for the Office of Governor of Utah from 2011 – 2013.  Don graduated from the University of Utah with a BA and a Masters in Public Administration.
Francis indicated that Don will start in his new role with the South Valley Chamber on Monday, June 6, 2022.
About the South Valley Chamber of Commerce:
With members across Salt Lake County, the South Valley Chamber of Commerce primarily represents member businesses and organizations in Sandy, Draper, Riverton and South Jordan Cities. The South Valley Chamber supports business through the South Valley Business Institute, networking events, forums, and advocacy efforts. Additionally, the chamber is focused on creating and maintaining a vibrant business ecosystem that best supports ongoing business growth, collaboration, and job creation.