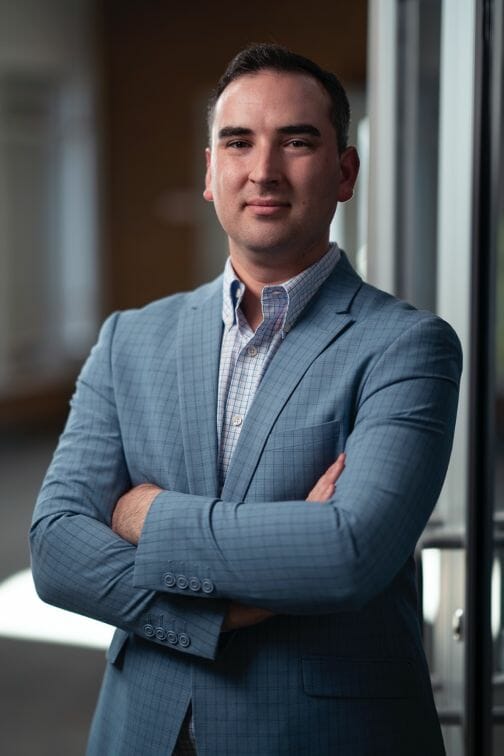 DON WILLIE NAMED CHIEF OPERATING OFFICER & VICE PRESIDENT OF MARKETING FOR SOUTH VALLEY CHAMBER OF COMMERCE

Sandy, UT – April 27, 2022 – Today the South Valley Chamber of Commerce announced Don Willie as the new Chief Operating Officer (COO) & Vice President of Marketing for the organization.  Don comes to the chamber with a wealth of chamber experience as he was most recently the President and CEO of the St George Area Chamber of Commerce. Besides his chamber experience Don was the Founding Executive Director of Atwood Innovation Plaza at Dixie State University and prior to that worked as the Managing Director of the World Trade Center of Utah.
"At the South Valley Chamber, our mission is to Connect, Educate, Advocate and Grow the businesses in our region. It is a dynamic time for the south valley area and adding Don to our team will help us stay fresh and relevant for the business community", said Jay Francis, President & CEO of the South Valley Chamber.  Francis continued, "It is not often when hiring someone that they can hit the ground running from day one.  Don has a proven track record and having him join us will give the chamber an instant lift because he is already well connected knows the market and knows the role and mission of a chambers".
During COVID the South Valley Chamber was active in connecting businesses to resources for PPP loans and PPE for their employees and customers. While having to operate differently, the chamber never slowed down, in fact in the last 18 month they have added two new small business education initiatives and became proficient in connecting and educating via virtual means. The South Valley Chamber has created new committees that have added strength and resources to their efforts.
"I'm incredibly humbled to join the South Valley Chamber of Commerce during a period of unprecedented growth. I have been impressed with the progress and impact generated by this chamber under Jay's leadership and the leadership of the board," said Don Willie. "I look forward to supporting and championing chamber members while working with community leaders to elevate the south valley economy."
Rob Brough, Chairman of the South Valley Chamber, said, "the growth and sustainability that we have obtained over the last 18 months under the leadership of Jay Francis has been wonderful and we feel that adding Don's experience and knowledge to the chamber team will only help us to grow and provide the tools businesses, especially our small businesses, need to develop, grow and succeed. Having Don join Jay is one of those opportunities that just doesn't come along very often".
Don also served as the National Service Program Manager and Americorps Director from 2013 – 2015 and as the Policy Analyst for the Office of Governor of Utah from 2011 – 2013.  Don graduated from the University of Utah with a BA and a Masters in Public Administration.
Francis indicated that Don will start in his new role with the South Valley Chamber on Monday, June 6, 2022.
About the South Valley Chamber of Commerce:
With members across Salt Lake County, the South Valley Chamber of Commerce primarily represents member businesses and organizations in Sandy, Draper, Riverton and South Jordan Cities. The South Valley Chamber supports business through the South Valley Business Institute, networking events, forums, and advocacy efforts. Additionally, the chamber is focused on creating and maintaining a vibrant business ecosystem that best supports ongoing business growth, collaboration, and job creation.
KEYBANK FUNDS SOUTH VALLEY CHAMBER AND SUAZO BUSINESS CENTER BUSINESS ACCELERATOR WITH $200,000 GRANT
SANDY, UT – January 11, 2022 - KeyBank, the South Valley Chamber of Commerce, and the Suazo Business Center today announced a $200,000 grant from KeyBank to continue the Chamber's small business growth and workforce development program for the next two years, while introducing the same program for Spanish language participants through the Suazo Business Center.
The KeyBank Business Accelerator is a hands-on program for existing business owners that provides the knowledge and know-how to create and manage a customized, three-year strategic growth plan. The 10-week program is designed to help small- to mid-sized business increase their capacity for growth through education. The program is unique in that it teaches entrepreneurs skills in finance, marketing, sales and human resources, while also connecting them to a network of local business leaders and entrepreneurs.
The grant also provides the funding for the program and all supporting materials to be translated and delivered in Spanish through the Suazo Business Center beginning in 2022. Participants in both the Salt Lake City and Ogden areas will have access to the Spanish programming.
"We are grateful to KeyBank for joining with us in providing this training and education opportunity for small and midsize businesses," said Jay Francis president/CEO of the South Valley Chamber. "We know that we're not only helping businesses, but we are changing lives, and we are pleased to be doing this with the Suazo Center."
"For the past two years, we have enjoyed a strong working relationship with the South Valley Chamber and have utilized the KeyBank Business Accelerator by sending our own clients to attend their program. Having the opportunity to offer this programming in Spanish will greatly impact our Hispanic and Latino small business communities in a way not seen before in our area," said Silvia Castro, executive director of the Suazo Business Center. "We are very excited to be able to expand this program and include the language and cultural capacities needed to reach a larger, more diverse audience."
To date, 70 percent of participants report having increased their annual revenue by an average of 47 percent after completing the program. Together, the South Valley Chamber and Suazo Business Center anticipate serving as many as 150 small businesses in the greater Salt Lake metropolitan area over the next two years.
"We have watched the KeyBank Business Accelerator flourish over the past three years, and we've seen the small businesses of the people who participate in this program flourish right alongside it," said Debbie Trujillo, regional corporate responsibility officer for KeyBank in Utah, with regard to the existing program at the South Valley Chamber. "It is our pleasure to provide the financial support needed to keep this program alive and to be able to expand it to Spanish-speaking small business owners throughout the region. We can't wait to see how these entrepreneurs put their newfound knowledge, skills and passion to work in the local community as they complete this program."
For more information and to apply, visit https://www.southvalleychamber.com for the English program, or https://www.suazocenter.org/ for the program in Spanish.
About the South Valley Chamber
The South Valley Chamber of Commerce and the South Valley Chamber Economic Development Foundation provide ongoing education and training opportunities to build the capacity of small to medium size businesses across the Wasatch Front. In addition, the Chamber provides top-notch events, advertising benefits, and access to members to help build networks and grow businesses.
About Suazo Business Center
The Suazo Business Center is a 501 (C)(3) nonprofit whose mission is to focus on the economic empowerment of the minority community through entrepreneurship. We work to end cycles of poverty, eliminate generational wealth gaps, and build self-reliance through small business ownership and workforce development.
About KeyCorp
KeyCorp's roots trace back nearly 200 years to Albany, New York. Headquartered in Cleveland, Ohio, Key is one of the nation's largest bank-based financial services companies, with assets of approximately $187.0 billion at September 30, 2021. Key provides deposit, lending, cash management, and investment services to individuals and businesses in 15 states under the name KeyBank National Association through a network of 1,000 branches and approximately 1,300 ATMs. Key also provides a broad range of sophisticated corporate and investment banking products, such as merger and acquisition advice, public and private debt and equity, syndications and derivatives to middle market companies in selected industries throughout the United States under the KeyBanc Capital Markets trade name. For more information, visit https://www.key.com/. KeyBank is Member FDIC.